13
September, 2016 Tuesday
10:30
Maritime
2016 Maritime Defense Symposium
Kitsap Conference Center
Bremerton, 100 Washington Ave. Bremerton, WA 98337
Increase your Business – Plan for the Future. This program will increase your awareness of current maritime initiatives, learn about contracting opportunities, connect with maritime primes, and network with key military and government leaders. In addition, the 2016 program will feature presentations to prepare your organization to take advantage of maritime defense exporting opportunities beyond our borders.
Symposium Highlights: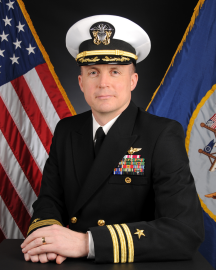 Keynote: Commander Steven Richards 
Executive Officer
Naval Air Station Whidbey Island

Doing Business with the Navy  
– Jim Niles, Contract Specialist, Naval Facilities Engineering Command (NAVFAC)
– Karen Smith, Deputy Chief of the Contracting Office, Naval Undersea Warfare Center, Keyport (NUWC/NAVSEA)
– Tiffany Scroggs, Program Director, Washington Procurement Technical Assistance Center

Opportunities with Prime Contractors
– Dennis Morris, SAFE Boats
– Randy Colson, General Dynamics NASSCO

Case Studies for Successful Maritime Government Sales
– Mark Johnson, Shine Micro
– Matthew Hahn, Azima DLI

Maritime Exporting Opportunities and Regulations
– Larry Ward, Dorsey & Whitney


Financial Considerations for Exporters: Tips & Traps
– Tim Rasmussen, Umpqua Bank

Cost: Until September 6th: PNDC & KEDA* Members: $50.00 Non-Members: $95.00  After September 6th: PNDC & KEDA* Members: $75.00 Non-Members: $120.00  *KEDA member, use discount code KEDA  
Register HERE.